Home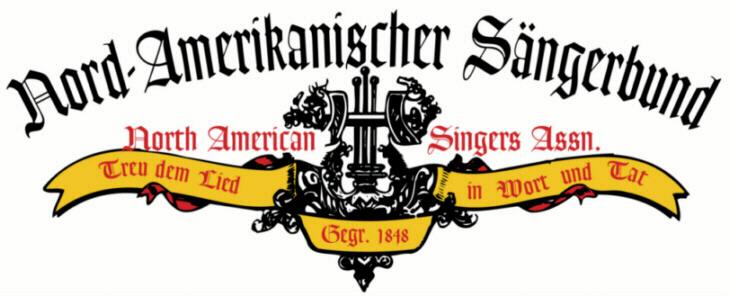 Welcome to the Internet home of the North American Singers Association!
Contact: NASaengerBund.org Webmeister

---
The 61st National Sängerfest
        June 20 - 23, 2013 in Milwaukee

NEW!    Complimentary Concert Tickets
The National Concerts are OPEN TO THE PUBLIC. 
Ordering Complimentary tickets will guarantee a seat for you!

You can print the order form and mail it or just send an email to the
email address provided on the form. See form for instructions.

Click here for the Order Form and Information!!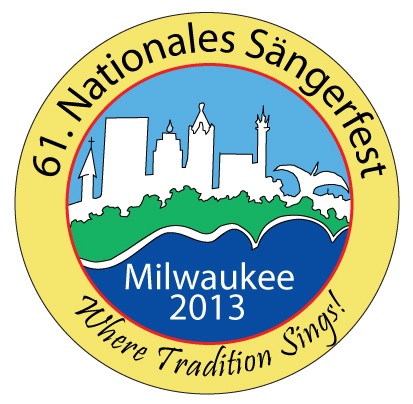 2013 Sängerfest Singer's Activities Schedule click here
(Updated with Empfangskonzert District rehearsal schedule)



We are Proud to have these Corporate Sponsors:  
                     Listed Alphabetically
    Barefoot Wine website click here
    General Beverage
    Greater Milwaukee Foundation website click here
    Leinenkugels website click here
    Sprecher Brewery website click here
    Usinger Sausage website click here
    Visit Milwaukee website click here
                                   ♪♪♪
Milwaukee Tours by KBC Tour Company click here
Sign up for a tour of Old Milwaukee during the Sängerfest 
                                       ♪♪♪
Sängerfest Program Book Avertisement Contract click here
Submit an advertisement for your group, company, corporation or individually.

    Please mail your Advertisement Contract with payment to:
                          Saengerfest 2013
                          PO Box 1274
                          Grafton, WI 53024
                       
    You may e-mail an image of your ad to: 2013ProgramAd@nasaengerbund.org
         A jpeg file 300 BPI or higher is preferred.
                                       ♪♪♪
Registration Form and Instructions click here
Choirs may use this form for adjustments to their original registration.

2013 Fest Hotels Information click here

2013 Sängerfest Presentation
Informational slides as presented at the NASB Sängertag May 2012.

Order Form for Practice CD by Voice, and Piano Reduction Books and Sängerfest Songbooks

Songs of the 2013 National Sängerfest in Milwaukee, Wisconsin - June 2013
 
English Translations of the 2013 Sängerfest Songs

Songbook Practice CDs  for NASB choirs and individual singers

Sängerfest Venue Map - Downtown Milwaukee

Visit the home cities of the Wisconsin Host Choirs

Sängerfest 2013 Current Information - Old Milwaukee is getting ready...

♪♪♪
Carpathia Club 100th Anniversary Information website click here
♪♪♪
Jack and Tim are available any time you want them!
German-American Hour Archived Shows - Click - Listen - Enjoy Any Time!

WEB SITES of the NASB Choruses - Stop and pay a visit to the web sites of the NASB Choirs
♪♪♪
Toledo's German-American Hour Radio Show with Tim Pecsenye
The show can be heard each Sunday, between 9:00 a.m. and 10:00 a.m. on WCWA-AM 1230.
It is also streamed over the Internet at  www.1230foxsports.com.   
Go directly to 1230 WCWA On Air.

German Toasts: Trinksprüche and other German phrases

Choral Web Sites of intertest

2010 Sängerfest Photo Gallery

National Sängerfest Statistics since 1849 

The N.A.S.B is a member of the Deutscher Chorverband
www.dcvg.de
Remember Contributons are TAX Deductable, Don't forget the
NASB Foundation.
Click here to get a free download of a PDF Reader